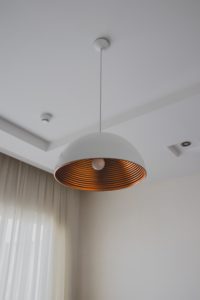 Mixed metals are EVERYWHERE in the design world! We're LOVING this lighting trend and are busy installing beautiful new fixtures all over the Comox Valley. Providing creative expression and loads of personality, mixed metals are the fastest way to bring a room on trend. Thanks to a myriad of mixed metal fixtures on the market, there's no better way to incorporate this HOT design trend than with a new fixture!
Lighting the Way With Mixed Metals
For years the design world has been abiding by the "matching metals" rule. Judging from we're seeing, those days are clearly over! Elevating style to a whole new level, we're loving the drama and interest created thanks to the mixed metals trend. From chandeliers and pendants to wall sconces and flush mounts, mixed metal lighting options are incredibly varied. As a result, manufacturers have truly embraced this trend by creating a beautiful array of fixtures in styles ranging from modern to traditional and everything in between!
Implementing Mixed Metals – 4 Tips
Incorporating the mixed metal design trend is easy with these 4 simple tips:
Choose a FEATURE metal to dominate. For instance, black makes a great feature metal!
Select CONTRASTING metals to accent. Avoid similar metals which can look like a mistake. As an example, don't combine gold and chrome. Instead, combine black and gold or white and chrome.
Use the same TONES – warm or cool [not both]
Keep mixed FINISHES consistent – matte or shiny [not both]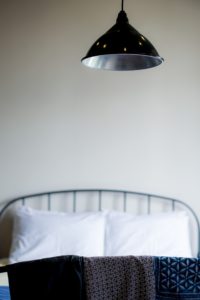 Expert Lighting Advice
If you're in the market for mixed metal fixtures, we highly recommend visiting the lighting professionals at McLaren Lighting in Nanaimo and Evolve Lighting in Courtenay. With full product lines and extensive knowledge about the latest lighting trends, their staff can guide you in selecting the perfect fixtures for your home or office. Once you've chosen your new fixtures, get in touch! We LOVE lighting up homes and businesses in the Comox Valley. Our family team of electrical professionals is at your service!