We are incredibly fortunate to live and work in a pristinely beautiful part of the world. Feeling a strong obligation to protect our ocean and forests, we are motivated to divert as much waste as possible from the local landfill. Thanks to our company's leading edge waste reduction program, we are proud to share that we are actively working towards our goal of achieving a ZERO WASTE designation!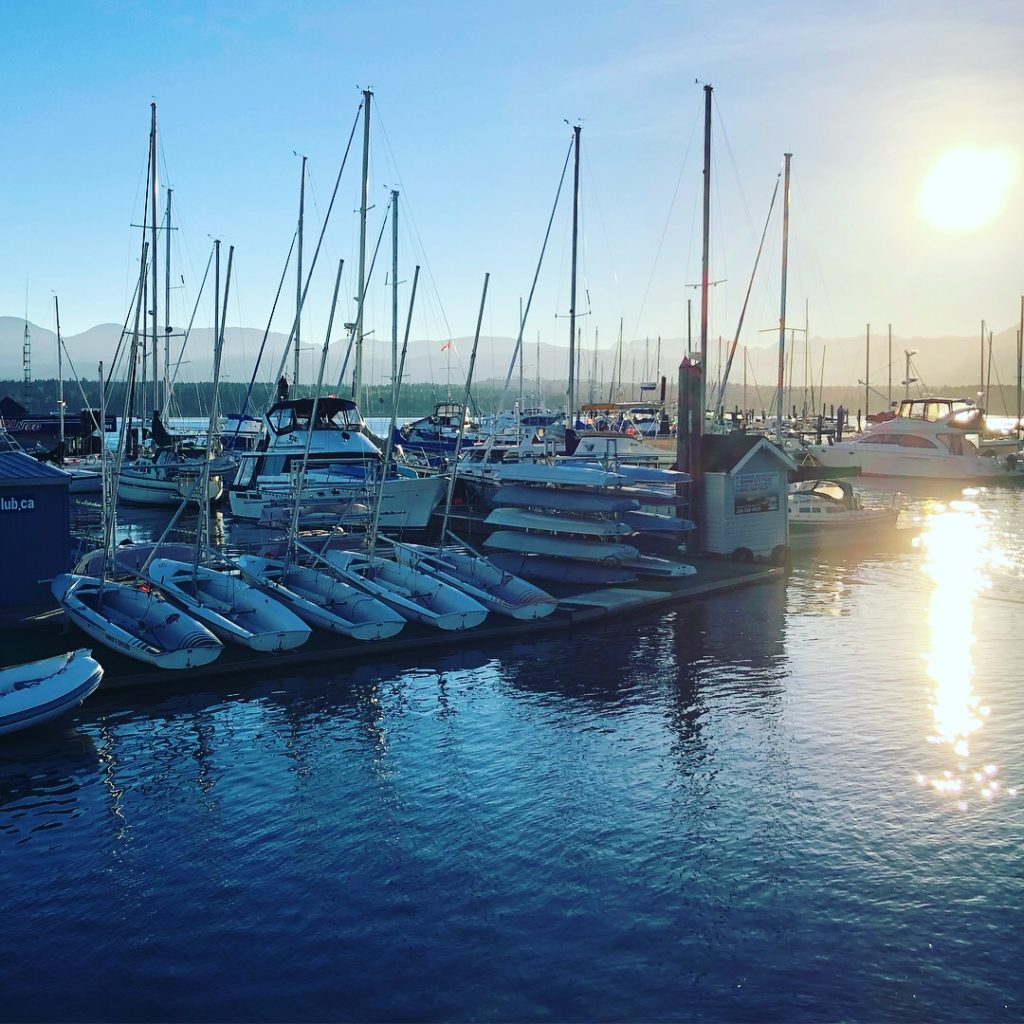 Waste Reduction Program – Goals
We strive to be leaders in our industry and are continually working to raise awareness about the issue of waste reduction in construction. Construction processes can generate a lot of waste and electrical work is no exception. To begin at our headquarters, operating our office as paperless is a key strategy we use to eliminate waste. Moving outward to our job sites, we knew we needed to set short term goals in order to achieve our long term goal of reaching a company wide zero waste designation.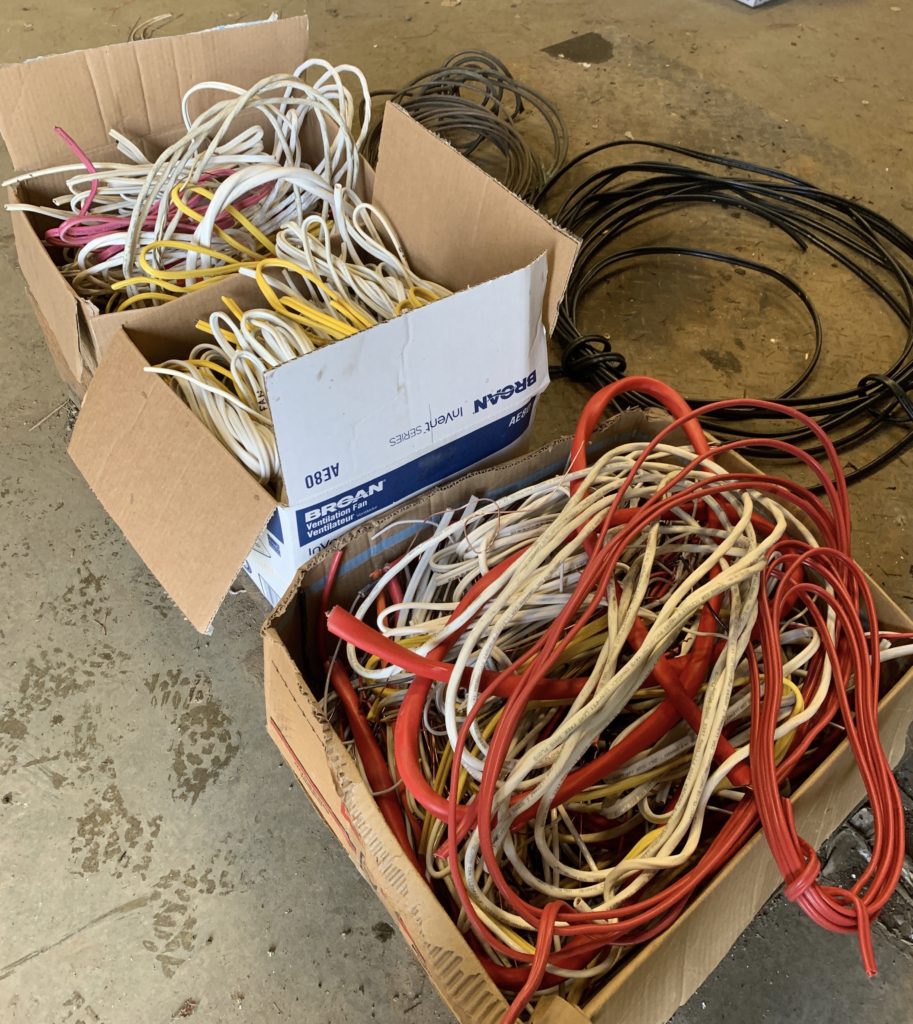 Waste Reduction Program – Steps To Our Success
Identifying categories of waste generated during our electrical installations helped us determine where to focus our waste reduction efforts
Seeking local recycling solutions to keep our waste out of the landfill required some research
Developing efficient systems and procedures to collect and distribute our waste for recycling takes practice to get right!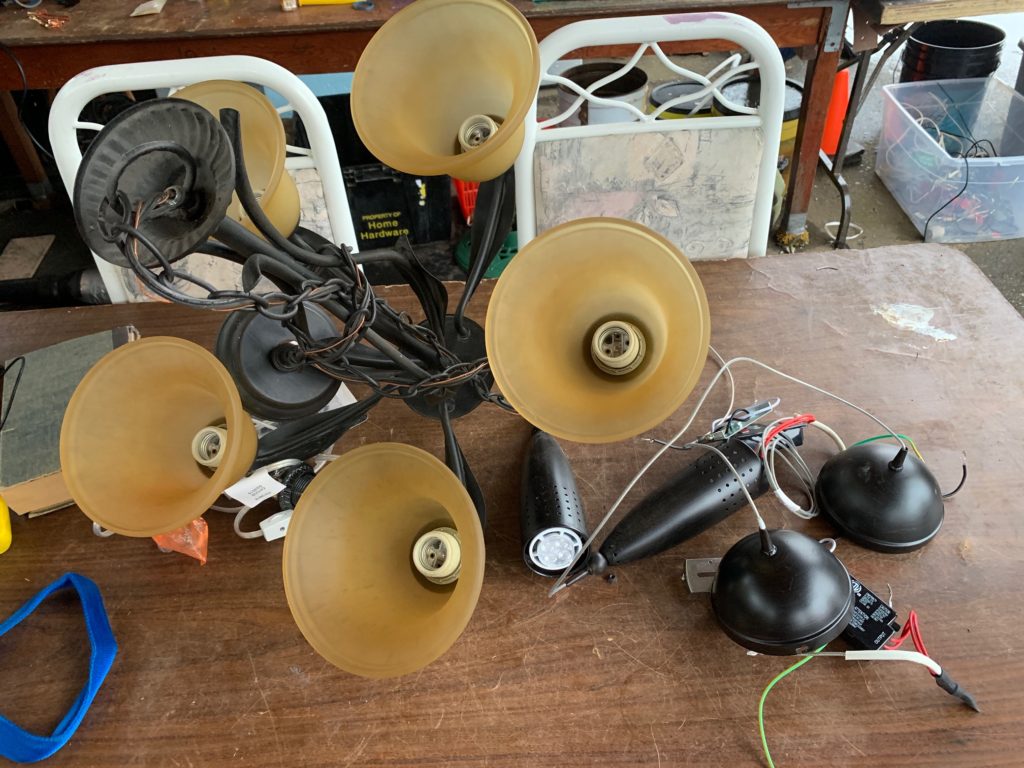 Step 1: Waste Reduction – Identifying Waste
Assessing the waste we generate during electrical installations has helped us plan for recycling and re-use options. To date, the most common waste streams we generate are:
Cardboard and paper (packaging from new materials)
Scrap wire (demolition of old wiring systems and scraps from new electrical installations)
Scrap metal (broken baseboard heaters & fixtures, empty metal wire spools, old electrical panels, etc)
Glass from broken fixtures
Burned out lightbulbs and tube lamps
Usable items (reclaimed fixtures in working condition)
Styrofoam (from fixture packaging)
Plastic overwrap (packaging from new materials)
Broken breakers, switches, receptacles, thermostats, dimmers, ballasts, etc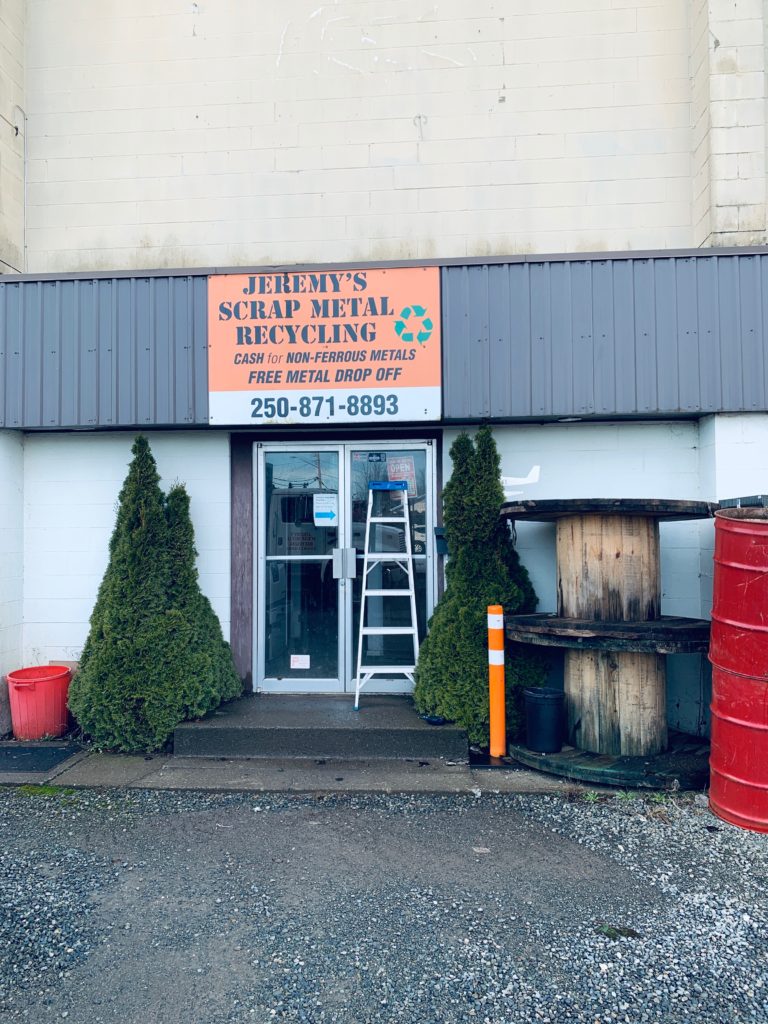 Step 2: Waste Reduction – Seeking Local Solutions
After we identified our categories of waste, the next step was to find local recycling solutions. We try to first seek out the least energy-hungry methods of diverting landfill waste. As an example, we compost nearly all of our cardboard. For items that must be processed to be recycled, we are thankful to have convenient recycling options in the Comox Valley. In addition, donating usable materials and fixtures keeps an enormous amount of waste out of the landfill and helps deserving people obtain affordable housing in our community. We are tremendously pleased to support this worthy cause!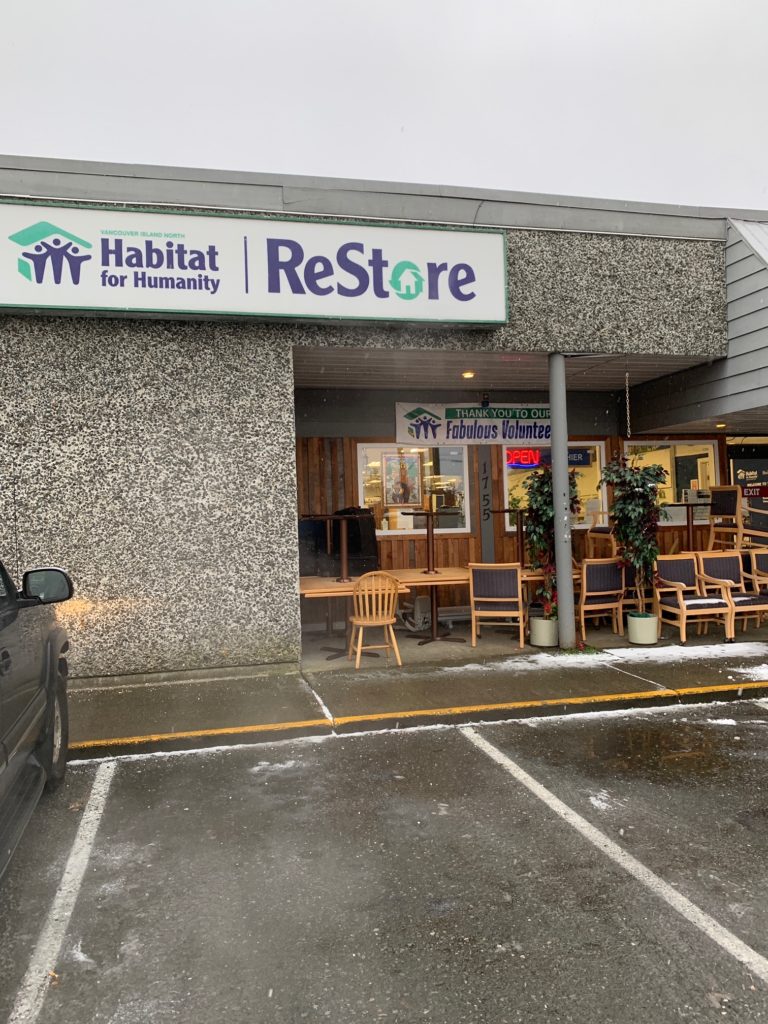 Step 3: Waste Reduction – Developing Efficient Systems
Developing efficient systems to collect, sort and process recyclable waste and re-usable materials takes time and practice to get right. We aim for simplicity and efficiency and are always tweaking our systems to improve and streamline our efforts. Dropping off a load of recyclable materials takes mere minutes and uses no extra fuel on the way back to the shop at the end of the work day. While many electrical contractors might feel they don't have time to recycle their waste, we are working to prove them wrong! Waste reduction should be a priority in the construction industry and we will continue working to raise awareness about this issue. We are very proud to share our company's waste reduction initiatives and we invite you to contact us for more information.