At Comox Valley Electric, we love energy efficient long life low profile LED downlights for their tremendous energy savings reliable performance.  Our favourite LED wafer down lights are suitable in many residential and commercial applications and can be installed nearly everywhere thanks to their ultra slim design.  Unbelievably, the entire fixture is less than 1″ thick which makes it possible to mount these lights in ceiling locations where a traditional pot light wouldn't fit (under a joist, a heating duct or a plumbing pipe).  Less restrictions means a lot more flexibility with placement!
In 2017, we installed these energy efficient long life low profile LED downlights in the soffits of the wrap-around verandah at a custom home in North Courtenay.  The owners wanted reliable recessed LED fixtures that won't need cleaning or frequent bulb replacements so we suggested our go to favourites.   These wafer downlights have built in LED bulbs which won't require changing for the entire 50,000 hour lifespan of the fixture!   When combined with the flat wafer design (which keeps cobwebs and dust from accumulating), these fixtures make an excellent choice for anyone wanting a zero maintenance downlight.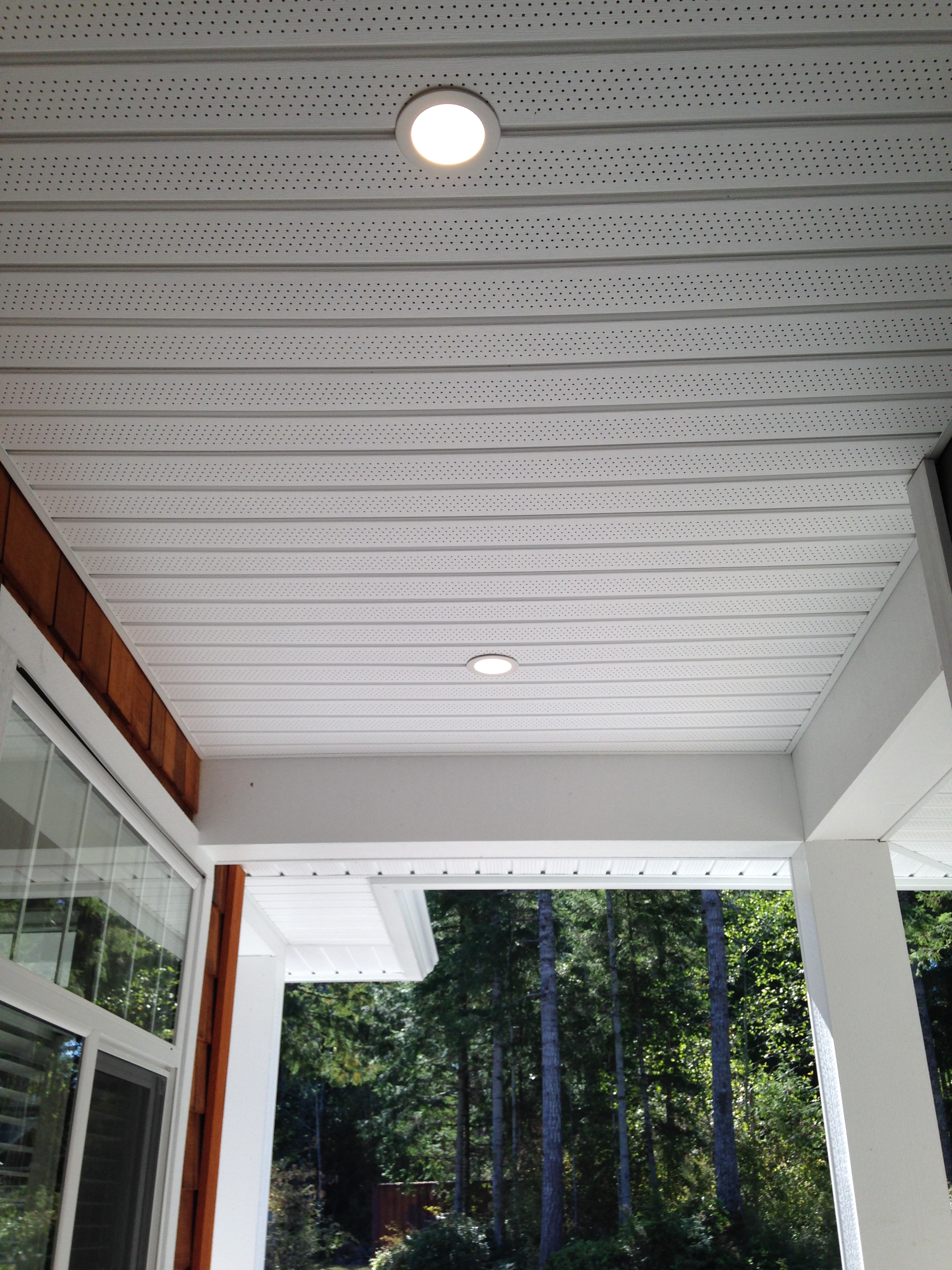 At the request of the homeowner, we carried these energy efficient low profile LED downlights right through the house and even installed them above the bathtub.   These fixtures are rated safe for damp locations so can even be installed in showers.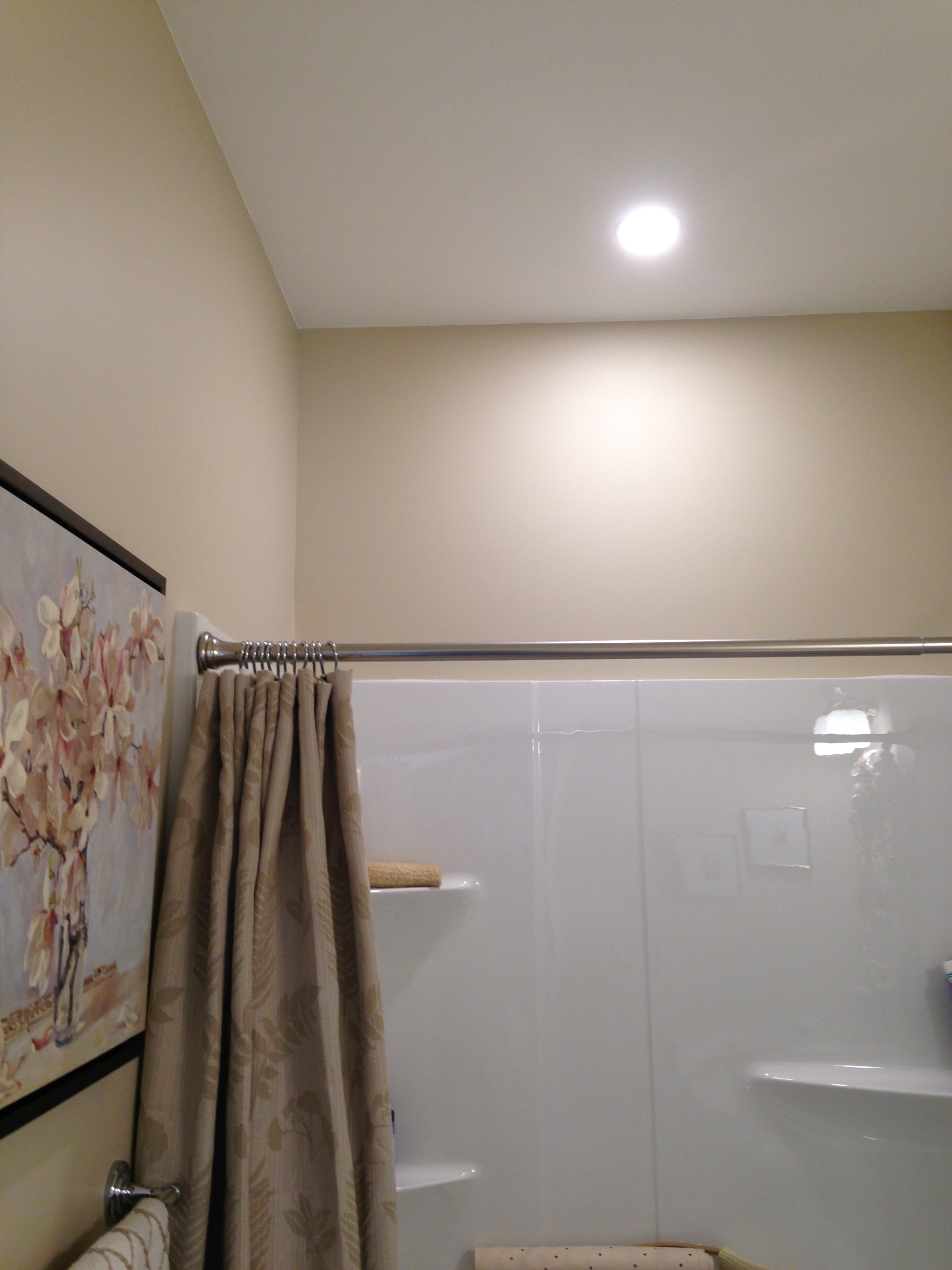 This particular home is small so the owners made use of every square inch of space via stacking rods in the coat closet.  What a difference LED downlights have made as the small closet seems much more spacious!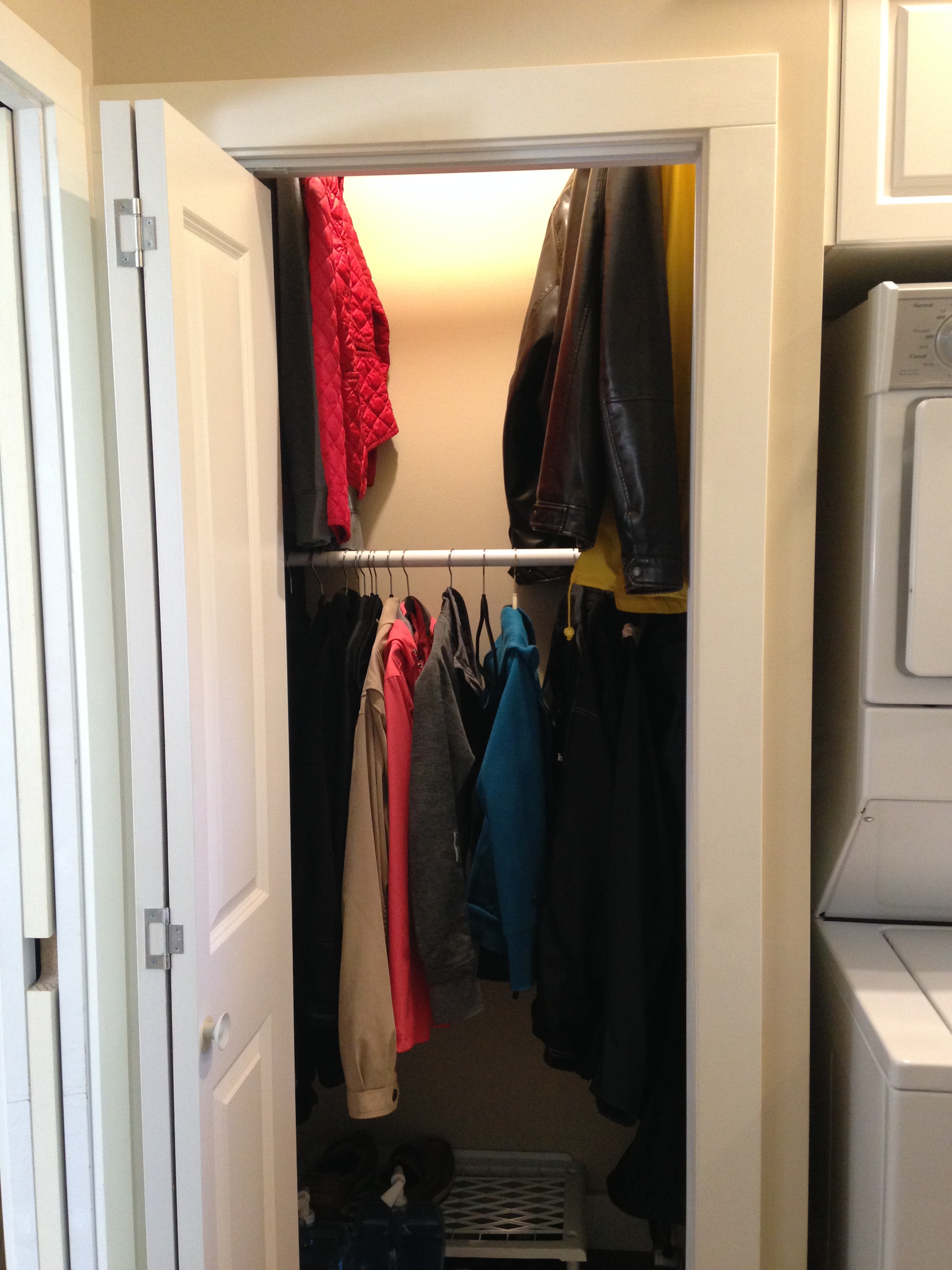 Our favourite energy efficient long life low profile LED down lights can also be used with Smart Lighting technology and can also be installed in commercial and retail applications.  Give Comox Valley Electric a call to speak with us about installing this leading edge technology in your home or place of business.