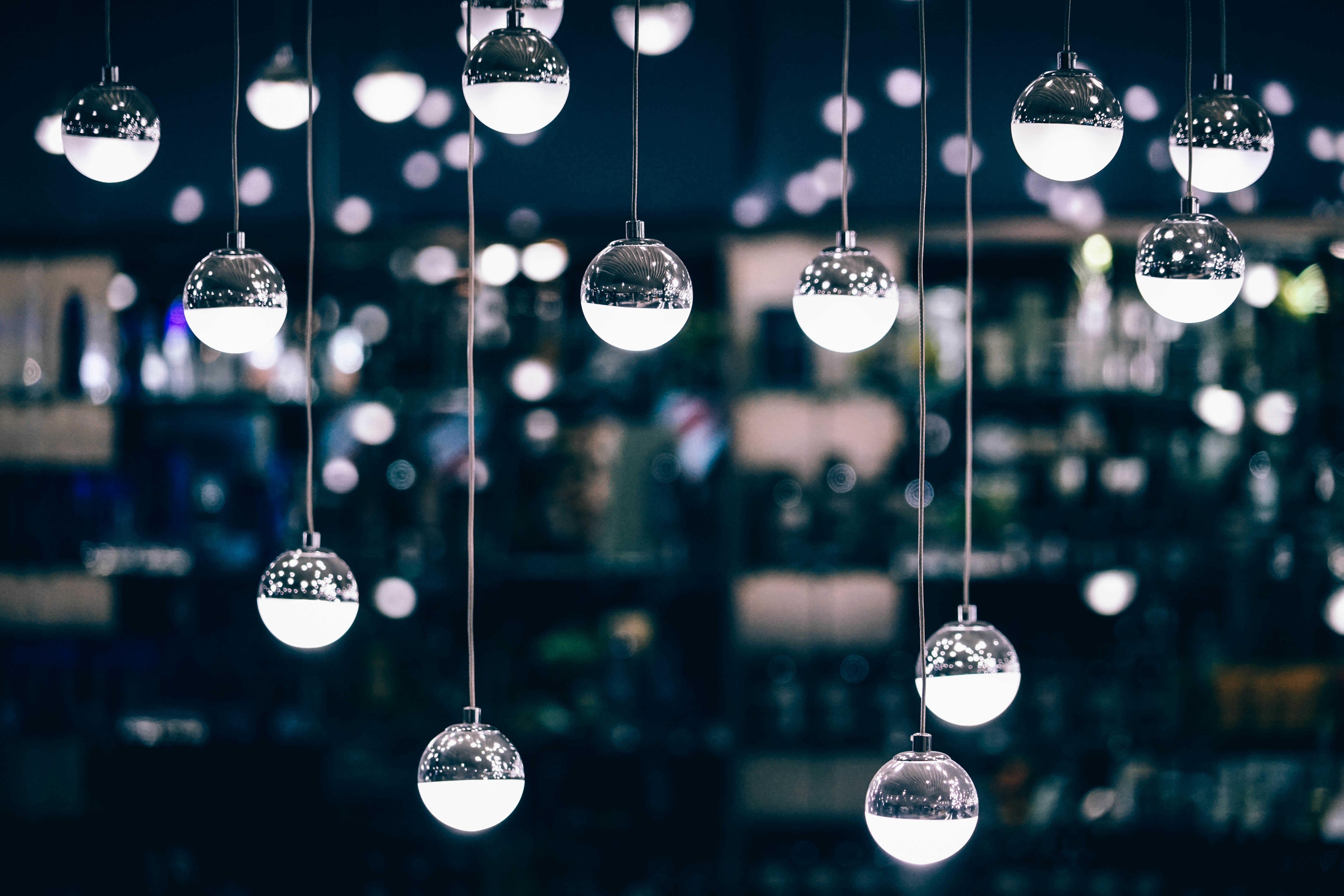 A new chandelier can instantly update a tired room and breathe new life [and light] into your home.  With so many styles, sizes, finishes and bulbs to choose from, deciding on the perfect chandelier can be a challenge.  It's common to feel overwhelmed when faced with the vast array of choices on the market today.   Let's look at some tips to help guide you through the process of choosing the right chandelier for your home.
 7 TIPS TO CONSIDER WHEN CHOOSING A CHANDELIER:
Style – (contemporary, modern, coastal, vintage, rustic, traditional, glam, industrial, etc).  Choose a style that suits your decor and overall design vision for the room.  A modern chandelier won't look right in a rustic cottage just as an industrial fixture won't suit an elegantly appointed traditional, formal dining room.
Shape – (orb, lantern, starburst, elongated, drum, candle, sputnik, empire, etc).   Generally, round tables suit chandeliers with an overall similar shape (orb, empire, drum, lantern, etc) and long, rectangular tables look best with longer fixtures (or several fixtures positioned in a row over a long table).
Size  Scaling the fixture to the room is an important consideration to avoid a fixture looking awkward and out-of-place [if too large] or small and lost [if undersized].  A small orb chandelier overtop an elongated dining table won't look proportionate and likely won't provide enough light at the ends of the table.  Always consider scale when choosing the size of your new chandelier.  Generally, larger spaces require larger fixtures and smaller spaces look best with smaller scale fixtures.
Finish – (gold, copper, chrome, oil rubbed bronze, wood, glass, antique brass, fabric, etc).  Look at the design elements in your space and choose a complementary finish for your chandelier.   For example, if your cabinet hardware is a muted, brushed gold you may want to avoid a shiny, reflective finish such as high polished chrome.  You could match your fixture to your room's hardware, but consider choosing a complementary finish to add interest to the room or choose a contrasting finish as this will make the chandelier "pop" as a key design element in the room.
Light output [lumens] – This is where the advice of a lighting professional or an electrical contractor can be helpful.   Matching your overall style and design goals with your illumination requirements can take some tweaking to get right.  Often the bulbs which come with a particular fixture can be swapped out with a higher wattage bulb or different type of bulb [such as LED] to give you more or less light [lumens].   All fixtures have limits to the wattage of individual bulbs permitted so seek the advice of a professional if you are unsure and always heed the maximum wattage warning labels on any fixture.
Color of light – Cool, warm or in-between, the color of light from the bulbs you choose can change the look and feel of your chandelier.  Warmer finishes [such as gold] often look best with warm, golden light whereas sleek and modern chrome fixtures usually look best with cool, white light.
Energy efficiency – Most chandeliers can be fitted with energy-saving LED bulbs.   Using LED technology is an effective strategy for reducing household energy consumption but it's often necessary to consult the help of your lighting professional or your electrician to determine what the best bulb is for your particular fixture while meeting your energy reduction goals.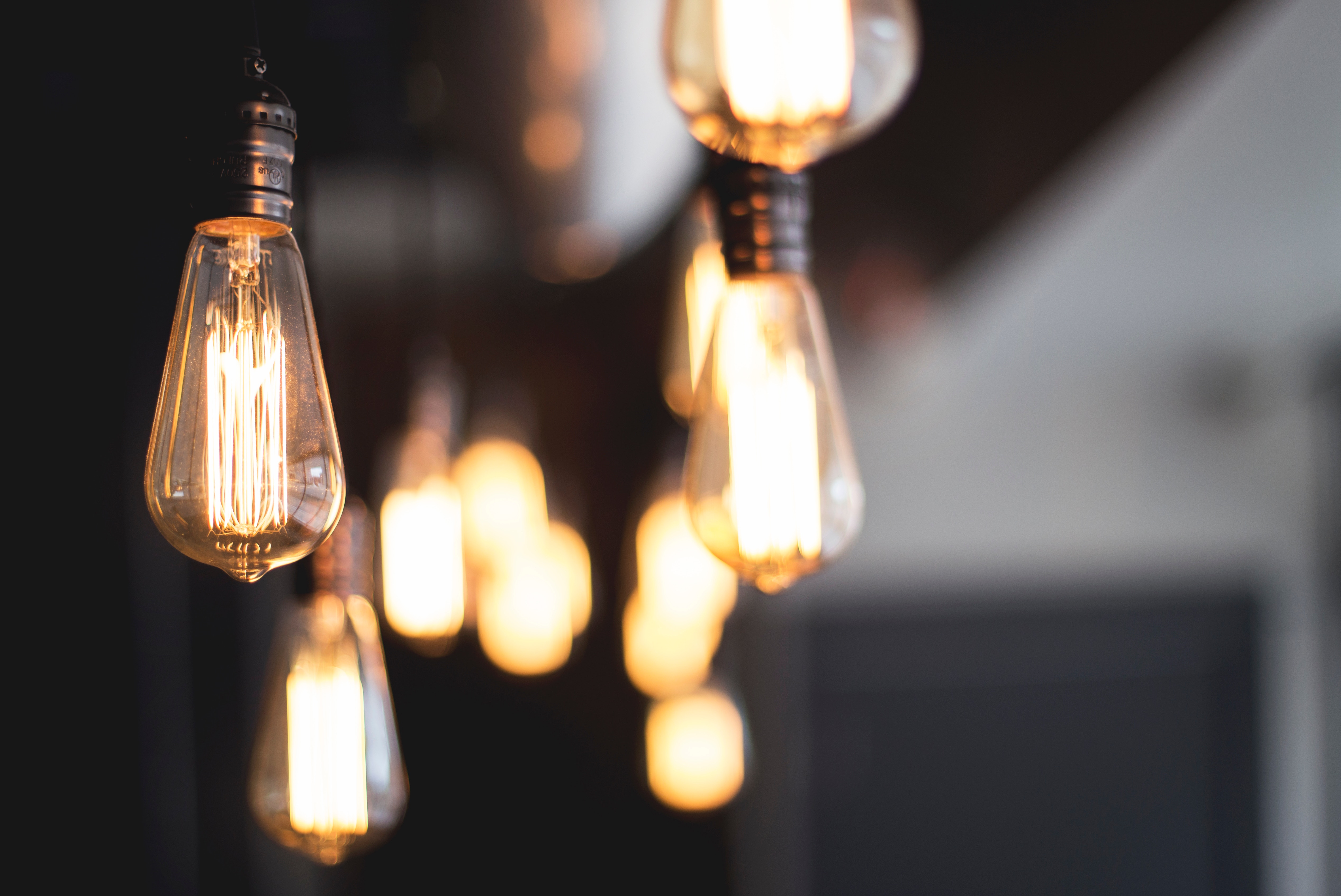 For our fellow Comox Valley residents, there are several local stores from which to purchase your new chandelier.  Evolve Lighting in Home Hardware, Courtenay has a fantastic selection and their lighting consultants will help you choose just the right fixture from their extensive product line.  Alternatively, Home Depot in Courtenay has lighting in store and a great selection online.
Once you have your new chandelier in hand, give Comox Valley Electric a call to have it professionally installed.   We'd love to show you how our service sets us apart!