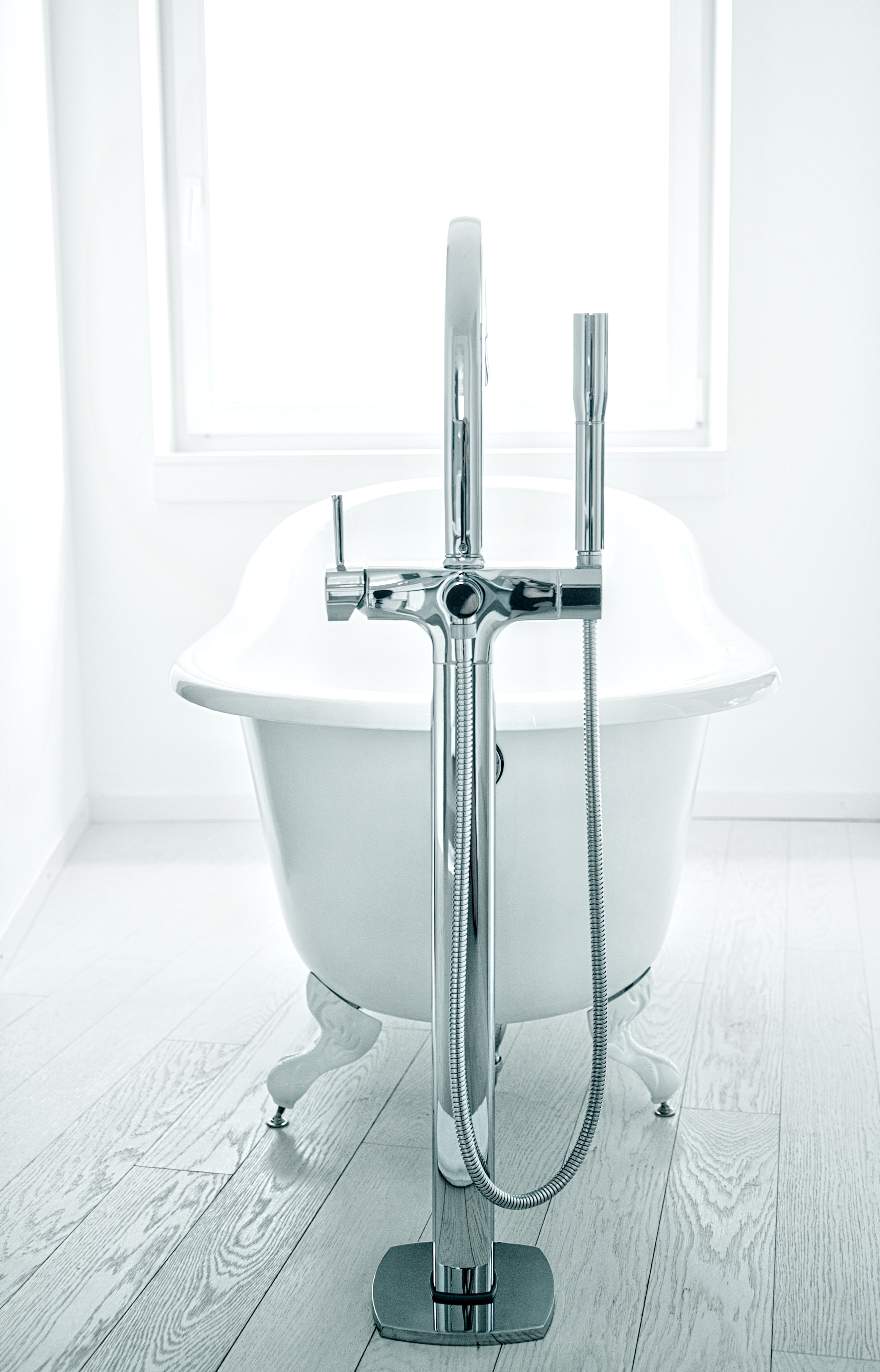 Is your bathroom dated and dingy?   Are you dreaming of a fresh new look?  Check out our bathroom renovation tips and lighting suggestions to help you plan the bathroom of your dreams!
It's true; renovating a bathroom adds solid value to your home.  After kitchen renovations, bathroom updates rank next on the list of home improvements that can bring you a solid return on your investment.  That's great news for homeowners because a renovated ensuite and can also bring pleasure [and ease] to your morning and evening routines.  
Planning a bathroom or ensuite renovation typically catapults homeowners into design choices involving plumbing fixtures, vanities, countertops, tile and paint.  These are all critical decisions to be made but we encourage homeowners to think about lighting early on in your renovation.   Unfortunately, we frequently see lighting viewed as an afterthought as many homeowners typically choose lighting fixtures last (once the renovation is nearly complete).  Approaching lighting from this perspective means a wasted opportunity to elevate your new bathroom to its fullest potential!
Plan early with your electrical contractor to maximize your lighting options.
TASK LIGHTING – Great lighting is essential for personal grooming tasks and installing the right type of light fixture [and bulbs] in the sink area is crucial.  Commonly used vanity lighting [above mirrors] can cast unflattering shadows so we recommend wall mount lighting solutions that will provide flattering illumination around sinks and mirrors.
AMBIENCE LIGHTING – A relaxing hot shower or long soak in the tub is much more enjoyable with soft lighting.   We recommend installing dimmers for infinitely adjustable light control.
DECORATIVE LIGHTING – Chandeliers aren't just for dining rooms anymore!  Chandeliers looks fabulous in a bathroom (especially over a soaker tub) and can be a key design element that effortlessly pulls a space together, completing your design vision.
ACCENT LIGHTING – Accentuating a show stopping feature such as a decadent shower, a spectacular tile feature or a feature architectural element serves to enhance the unique characteristics of your bathroom.   LED strip lighting can be used in many unique installations to accent features of your bathroom that complement your design vision.
If you live in the Comox Valley and are planning a bathroom renovation, give Comox Valley Electric a call – we'd love to help you plan the perfect lighting for your new bathroom!